Gynecology
No matter what your age, gynecological care is an essential part of your reproductive and sexual health.
Gynecology
No matter what your age, gynecological care is an essential part of your reproductive and sexual health.
Why Choose Us
If you're like most modern women, you lead a busy, active life – from taking care of your family, to your career, to your relationship with your partner – it all depends on your health and well-being. That's why maintaining your gynecologic health is important in everything you do.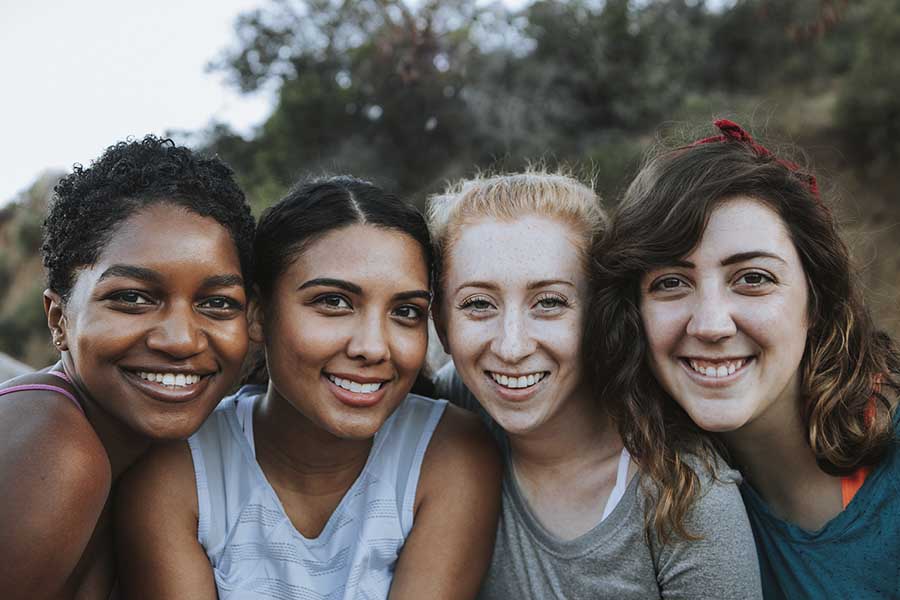 From the very start, we partner with you in all aspects of your gynecological care. We monitor your reproductive and sexual health, providing open and honest communication with you about your gynecological care, including diagnostics and advanced treatments for any problems.
Caring for women is complex. Our kind, compassionate doctors specialize in gynecologic care throughout all the stages of your life. We are here for patients for so many reasons - It could be your young daughter's first visit to a gynecologist, you and your partner may be thinking about starting a family, or you could be experiencing unexplained pelvic pain or discomfort - we see patients for all these and more.
Conditions We Treat
We understand that dealing with a gynecologic condition and its symptoms can feel painful and worrisome. We treat all types of gynecologic conditions, including:
Cervical dysplasia, or abnormal, precancerous cells on the cervix
Menstrual disorders, such as periods that are absent, painful, long and heavy, too frequent or infrequent, as well as premenstrual syndrome (PMS) or premenstrual dysphoric disorder (PMDD)
Ovarian cysts, or fluid-filled sacs in or on one or both ovaries, the part of the female reproductive system that produces eggs during childbearing years
Pelvic pain, which can originate in the female reproductive organs, urinary or digestive tract, or bones and tissue
Sex hormone disorders, such as androgen excess, hirsutism, menopause, perimenopause and polycystic ovary syndrome (PCOS)
Sexual dysfunction, including painful sex, loss of interest and being unable to achieve orgasm
Teen health concerns, such as abnormal menstrual disorders, acne, body image, eating disorders, sexually transmitted infections, and substance abuse
Uterine conditions, such as adenomyosis, endometrial hyperplasia, endometrial polyps, endometriosis and uterine fibroids
Vaginal infections, such as bacterial vaginosis, cervicitis, pelvic inflammatory disease, sexually transmitted infections, urinary tract infection and vaginal yeast infection
Our Services
The gynecologists at August University Women's Health are a multidisciplinary team of doctors with the training and experience to address all your gynecologic concerns and, if needed, will refer you to a specialist right here on campus.
Care for Uterine and Pelvic Conditions
Gynecologic problems are uncomfortable and worrisome, women often suffer through conditions such as heavy menstrual bleeding, premenstrual syndrome (PMS), pelvic pain or pelvic discomfort, or endometriosis.
If you are struggling with any of these, or with any other gynecologic issues, come see us for your comprehensive diagnostic exam, treatment and care for all pelvic and uterine problems.
Teen and Adolescent Gynecology
We have the largest team of adolescent and teen gynecology specialists in the Augusta area who are trained to provide gentle gynecological care for young patients. Our physicians provide gynecological exams, vaccinations, counseling and more to girls just starting off on their journey to womanhood.
Breast Health
For many women there is a real fear of getting breast cancer. After all, one in eight women in the United States will experience breast cancer at some time in her life.
But here's the good news - with regular screenings and early detection, most cases of breast cancer can be successfully treated. The comprehensive Augusta University Breast Health Center offers everything needed to monitor your breast health, diagnose cancer and deliver state-of-the-art care and surgery.
Family Planning and Birth Control
You have more birth control choices than ever before, to find the method that's right for you, talk to our physicians, they can help you choose the contraceptive that best fits your age, health status, religious beliefs, or any other reason. We offer:
Birth control counseling and consultation
Natural family planning
Birth control pills, including pills that limit menstrual periods
Implants
Injectables
Intrauterine devices (IUDs)
Diaphragms
Vasectomies
Permanent birth control options, including laparoscopic tubal ligation
Preconception Planning
If you are thinking about having a baby, you'll want to give them the best possible start in life, and that begins before conception. An obstetrician will meet with you to review your physical condition and health habits before you become pregnant, laying the groundwork for a healthy pregnancy and a more positive birthing experience.
During your preconception visit, your physician will:
Make sure you've had all necessary vaccines.
Help you get any chronic conditions under control before conception.
Review all medications and supplements you take to make sure they are safe for your baby.
Help you stop smoking and avoid secondhand smoke, if that's an issue.
Get your weight under control to prevent complications during pregnancy.
Review both partners' family histories to help identify genetic disease and recommend genetic counseling or testing, if needed.
Discuss an appropriate exercise program.
Discuss the importance of a proper diet, calcium and prenatal vitamins with folic acid
Menopause and Perimenopause Care
As you age, you get closer to starting perimenopause and menopause. During these years your body can experience unpleasant symptoms that can often be disruptive to your life, affecting everything from mood to sleep. We can help, offering complete care through our perimenopause and menopause program.
Well Women Care
It's so important to form a relationship with a skilled physician who will monitor your health through regular Well Woman Care visits. Many diseases and conditions can be treated or cured if they are diagnosed in the early stages. At your visits we conduct:
Regular exams, to monitor your general health and make sure you have all required screening tests.
Pap tests, to identify early abnormalities pap smears may miss.
Clinical breast exams, mammography and referrals to Breast Cancer Care.
Advanced diagnostics, including pelvic ultrasound and hysteroscopy, if needed.
Bone density screening, to check bone health.
STD Screening, for sexually transmitted diseases.
Genetic counseling and testing.
Easy referrals to any Augusta University Health specialists.
Our Providers
Augusta University Medical Center specialists provide care and support throughout your entire healthcare journey.
Generated by 72
Resources & Tools
Here are a few helpful resources to guide your next steps