PGY1/PGY2 Health-System Pharmacy Administration & Leadership Residency
NEW for July 2022
The PGY1/PGY2 Health-System Pharmacy Administration and Leadership (HSPAL) residency is a 24-month combined training program. The resident will concurrently complete a Master of Business Administration (MBA) through Augusta University's Hull College of Business.
PGY1/PGY2 Health-System Pharmacy Administration & Leadership Residency
NEW for July 2022
The PGY1/PGY2 Health-System Pharmacy Administration and Leadership (HSPAL) residency is a 24-month combined training program. The resident will concurrently complete a Master of Business Administration (MBA) through Augusta University's Hull College of Business.
Overview
This two-year program has been established to train the future leaders of our profession by providing them with the tools and knowledge to lead patient-centered care in a dynamic heath care environment. The PGY1 year will focus on foundational comprehensive clinical training, with the PGY2 focused in pharmacy administration and leadership.
Program Purpose
A PGY2 health-system pharmacy administration and leadership residency builds upon PGY1 residency graduates' competence in the delivery of patient-centered care and in pharmacy operational services to prepare residents who can assume high level managerial, supervisory, and leadership responsibilities. Areas of competence emphasized during the program include safe and effective medication-use systems, quality assurance and improvement, the management of human resources, the management of financial resources, use of technology, and advanced leadership. The residency lays the foundation for continued growth in management and leadership skills.
Upon graduation, residents are prepared for a clinical or operational management/supervisory role in a variety of work settings.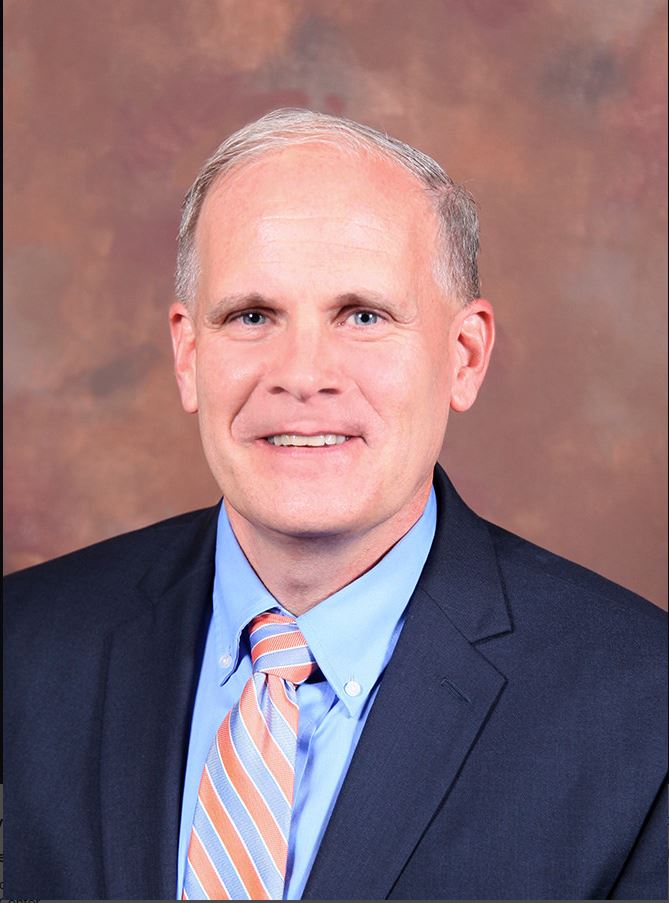 Meet the Program Director
Richard Burrell, RPH, MBA
Director of Pharmacy, Inpatient / Pharmacy Administration
Richard received his BS degree in Pharmacy from the University of South Carolina in 1987. He completed his Master's in Business Administration also from the University of South Carolina in 1989. He then completed an ASHP-accredited Hospital Pharmacy residency with an emphasis in Pharmacy Administration from 1989-90 at the Medical College of Georgia (now Augusta University Medical Center).
He was hired as a frontline pharmacist at MCG in 1990 and became Operations Supervisor in 1993. In 1995, he moved into the position of Assistant Director in charge of financial operations. Continuing his progressive leadership appointments, Richard served for many years as Pharmacy Manager--Informatics and Automation and a member of the Pharmacy Leadership Team, with particular emphasis on Computerized Prescriber Order Entry (CPOE) development before becoming the Interim Pharmacy Director in February 2017. In June 2017, he was named the permanent Administrative Director of Pharmacy Services. Richard precepts pharmacy students in the areas of pharmacy management, financial analysis, hospital information systems and is a great resource for the residents on hospital analytic data and technology.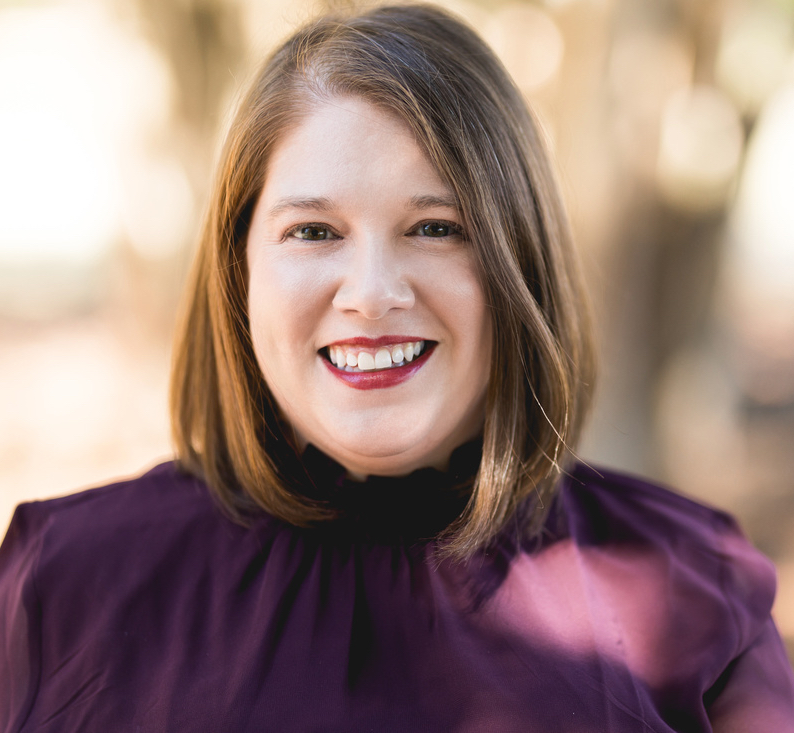 Meet the Program Coordinator
Meredith Lopez, PharmD, MPH, BCACP
Pharmacy Manager, Ambulatory Services
Meredith is a Board Certified Ambulatory Care Pharmacist who completed her Pharm.D. at the University of Georgia College of Pharmacy and her Master of Public Health with a concentration in Health Management at Augusta University. She received a certificate in anticoagulation management from the University of Florida College of Pharmacy and a teaching certificate from the University of Georgia College of Pharmacy. After graduation, Meredith worked as a community pharmacy manager in Augusta, GA. In 2016, she transitioned to AU Medical Center, where she now serves as the Pharmacy Manager for Ambulatory Services. In this role, Meredith oversees outpatient ambulatory services including the Medical Office Building Clinic Pharmacy, West Wheeler Infusion Clinic, Aiken Woodside Infusion Clinic, ambulatory care clinical pharmacy services, Georgia War Veterans Nursing Home consultant services, the Patient Assistance Program, Enhanced Benefits Verification services, and population health/transitions of care pharmacy services.
Meredith is a guest lecturer for pharmacology, public health, and geriatrics courses at the Dental College of Georgia. She is a member of several organizations including ASHP, GSHP, and APhA. She has served on the ASHP Section of Ambulatory Care Practitioners Section Advisory Group (SAG) on Medication Management Services since 2019, the APhA-APPM Public Health Section Interest Group (SIG) Education Committee for 2020-2021, the Vizient Home Infusion Subcommittee since 2021, and the GSHP Education Committee since 2018. In addition, Meredith is the GSHP CSRA District Director for 2021-2023. Meredith precepts pharmacy students on Advanced Pharmacy Practice Experiences (APPEs) and PGY1 residents on Population Health elective learning experiences. Meredith is responsible for precepting the Population Health, Management, and Research/MUE components of the PGY2 Ambulatory Care Pharmacy residency and the Ambulatory Pharmacy Management and Population Health components of the PGY1/PGY2 HSPAL residency.
Important Information
Here are a few helpful resources to guide your next steps
This program is in ASHP accreditation pre-candidate status. Applications for the MBA program are not due until after the Match. Once a resident has matched with the site, program representatives will coordinate the application process for the MBA. Our MBA program has been named a Best Business School by the Princeton Review, and a Best Part-time MBA Program by U.S. News & World Report.
Our MBA Program