About
The Augusta University College of Nursing is proud to announce the opening of our new Nurse-Managed Health Center —offering community-based primary healthcare services, under the leadership of advanced practice registered nurses in collaboration with physicians. We are also proud to offer convenient care services with same-day appointments, telehealth services, chronic care management and more.
Same-Day & Walk-In Appointments Available. We currently accept Medicare and Medicaid and credit cards as well as checks and cash.
Hours of Operation
Mon 8:00am-5:00pm
Tues 8:00am-5:00pm
Wed 8:00am-5:00pm
Thurs 12:00pm-8:30pm
Fri 8:00am-5:00pm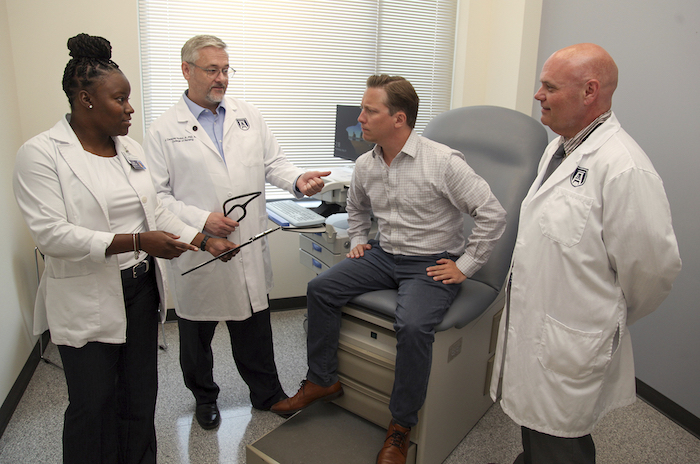 "Advanced nursing care is holistic and includes complex care coordination, symptom cluster management, in-depth ethical reasoning, and client advocacy in our fragmented health care system. In our new Nurse-Managed Health Center, we embrace the challenge of advanced nursing as well as Nurse Practitioner practice—seeing unlimited possibilities for excellence and innovation in client-centered care."
-Lucy N. Marion, PhD, RN, FAAN, FAANP
Getting Here
Nurse-Managed Health Center
Get Directions
Parking
The Nurse-Managed Health Center is located on the 1st floor of the Health Sciences Building at Augusta University's downtown medical campus and has convenient reserved parking.