Low Vision Rehabilitation
Low Vision Rehabilitation
Our Approach
Do you find it difficult to perform everyday activities such as reading, writing, watching TV, or shopping? You're not alone. Low vision affects 1 in 6 American adults and two-thirds of people over age 65. It's often caused by macular degeneration, diabetic retinopathy, or glaucoma.
The Augusta University Low Vision Rehabilitation Clinic offers assessment and strategies to increase your safety and independence. We'll help you learn how to use adaptive equipment, make simple home modifications, adjust activities, and maximize your remaining vision
We take an innovative, personalized approach to coping with low vision based on your particular goals and your individual interests and skills. Together, we explore functional solutions that help you overcome daily challenges.
Why Choose Us
The area's only specialized low vision rehabilitation services with a certified occupational therapist.

Individualized services to patients, focusing on their specific goals and concerns to determine a treatment plan for improving their independence, safety, and quality of life

Top-of-the-line optical equipment to evaluate and treat patients

Home visits to patients in the CSRA to assess safety, environmental needs, and make home modifications to improve independence and safety

High patient satisfaction ratings allowing patients to feel independent and safe following rehabilitation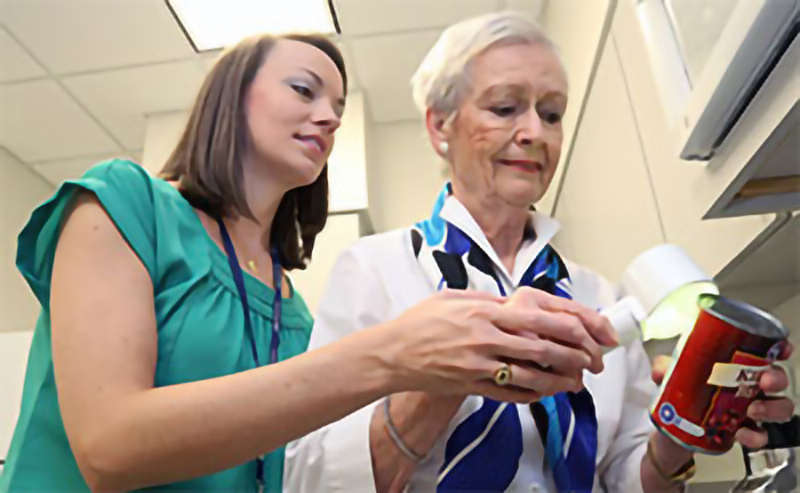 Diagnostic Tests and Procedures
We'll introduce you to available resources and schedule training sessions based on your specific needs:
Mobility
Reading and writing
Lighting and contrast
Glare control
Cooking
Shopping
Sewing and crafts
Community activities
The Low Vision Rehabilitation Clinic is housed in the Augusta University College of Allied Health Sciences Department of Occupational Therapy in collaboration with Augusta University Medical Center's Department of Ophthalmology and the Augusta University James & Jean Culver Vision Discovery Institute.
Referral from an ophthalmologist, optometrist, or primary care physician is required.
Our Providers
Augusta University Medical Center specialists provide care and support throughout your entire healthcare journey.
Generated by 107
Resources & Tools
Here are a few helpful resources to guide your next steps